A certified Professional Risk Manager by profession, Nurul started her career in risk management in 2003 when she was selected as one of the pioneering members to establish, develop and implement Enterprise Risk Management (ERM) as well as Audit Management for a company in the Offshore industry.
She was a CISA (Certificated Information System Auditor) before she decided to focus more on ERM and became a certified Risk Professional under the Asian Institute of Risk Management, Singapore.
Nurul's strength lies in the strategic management of companies. She is responsible for providing the risk framework, monitoring the risk profile of organizations and assisting the management in their decision-making processes. Nurul also plays a significant role in developing and streamlining document templates, models and analytical presentations for project consultants, in promoting consistency throughout project cycles.
She is a Train-the-Trainer certificate holder registered under the Human Resource Development Fund (HRDF) in the domain of risk management, strategic planning and project risk management.
Terug naar het overzicht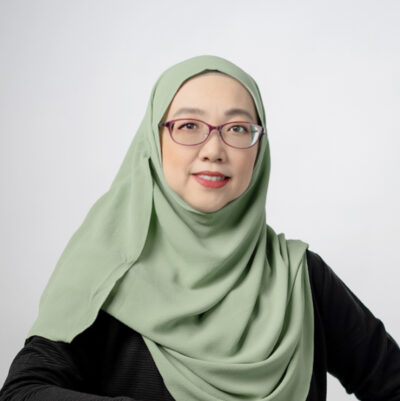 Nurul Nadheerah Ng
RISKID Malaysia Partner